About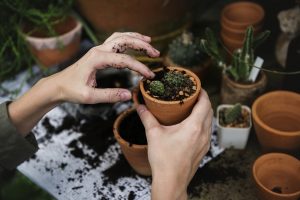 Elizabeth M. Cooke, MS, LPC, NCC is a Masters level psychotherapist whose clinical approach aims to address the challenges of life and to provide the tools to balance the many stresses that everyone faces.
With twenty years of extensive therapeutic training in both public and private inpatient and outpatient settings, Ms. Cooke is well prepared to support children, adolescents, couples, and families individually and in groups to find real solutions for real problems.
Her areas of interest and specialization include: family issues/parenting, couples and relationships, depression/anxiety (including body image and eating issues), ADD/ADHD, impulse control, behavior modification, stress management, positive life and communication skills, life transitions, women's issues, and personal/professional growth and development.
Treatment Approach
I use a variety of approaches to address my clients unique needs. Many successful treatment plans will utilize a foundation of cognitive/cognitive-behavioral therapy (CBT) then quickly move toward a tailored treatment plan and approach that includes tools to help sustain the growth experienced in regular therapy.
Additionally, there is a growing body of research that supports the practice of self-compassion and mindfulness in psychotherapy. Neuroscience research reveals individuals that practice these techniques are happier, more resilient, and better equipped to heal painful memories from the past. It is my honor and mission to help my clients move past what's blocking them from reaching their full potential individually and in their relationships.
"What lies behind us and what lies before us are tiny matters compared to what lies within us."

– Ralph Waldo Emerson
Education & Credentials:
She received a Bachelor of Arts degree in Psychology from Cleveland State University and a Master of Science degree in Community Counseling from Georgia State University. She is a Professional Counselor licensed by the State of Georgia, a National Certified Counselor, and a member in good standing of numerous local, state, and national professional organizations.
As a resident of north Fulton and Forsyth counties for over twenty years, she is familiar with the dynamics of the community where she lives and is able to address the particular challenges it presents. Ms. Cooke has been a board member of the Rotary Club of Johns Creek and Leadership Forsyth and is actively involved in many community initiatives and projects.